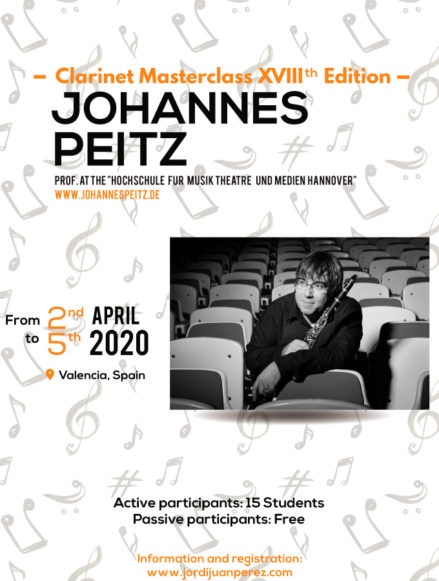 Dedicated for clarinetists from all levels.
Is a good way of getting to know a great profesor of Germany and start a good learning process. The Masterclass will have 3 private lessons for each participant of 1 hour aprox. each lesson. Two lessons with Prof. Johannes Peitz and one with Jordi Juan Perez.
Many of the participants of the Masterclasses have studied with Prof. Johannes Peitz in Hannover, Germany (www.hmtm-hannover.de).
The lessons can be done in German, English, Spanish or Valencian.
We are looking forward to hear from you!
Address

WHEN

2nd to 5th April, 2020
CONTACT US TO SIGN UP